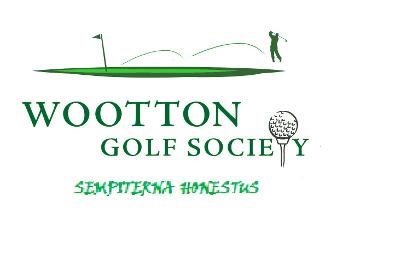 GENERAL

Wootton Golf Society meet on average once a month to play full stapleford matches, we also have singles and doubles matches running throughout the year which are based on matchplay. Click here to view the rules for singles and doubles.
Are handicap rules are based on CONGU, click here to view the handicap chart and here for Stroke Allowances.
We have a comprehensive set of society rules, click here to view them.

INSURANCE

Wootton Golf Society do not have a Group Insurance and recommend that all members obtain their own Insurance to cover them for any unforeseen circumstances that may arise when on a Wootton Golf Society organised event. It is recommended that Insurance obtained should cover Third Party Liability and Theft of equipment. There are many Insurance Companies that offer competative rates such as Golf Care.

Wootton Golf Society hold AGM's in the summer, click the link to the right to see the minutes.

Golf Rules. We play the game of golf through the spirit of the R&A golf rules. The committee will add golf rules and ettiquette issues on this page. Click on the links to the right.

Members are asked to read this document which shows how to repair a pitchmark correctly.

Dropping a Golf Ball, there are rules to adhere to when dropping a golf ball, have a look at this link to remind you.
Water Hazards are still a point of confusion amongst our members, please look at the these two links.

Unplayable Lie, what are the rules? Click here to find out.